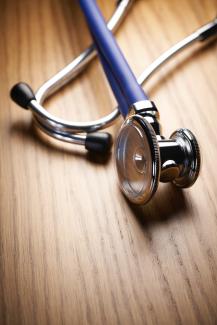 What is Medicare's Open Enrollment Period?
From Oct. 15 to Dec. 7 each year, it's when Medicare beneficiaries can make changes to their Medicare Advantage or Medicare Part D Prescription Drug coverage for the coming year.
Why is open enrollment and reviewing my plan now so important?
Medicare Advantage and Medicare Part D Prescription Drug plans can change each year, meaning the amounts you pay in premiums and deductibles could increase. Insurance carriers also can change their drug formularies, meaning a drug that costs you a few dollars each month could double or triple in price next year if dropped from your carrier's formulary. Reviewing your plans is one of the best ways to manage your long-term retirement plan because you can identify any changes that could add up expenses over time, or that could quickly lead to financial hardship. Plus, you could even find a plan with better coverage.
Can I change my Medicare Supplement during open enrollment?
Yes, if you have a Medicare Supplement plan instead of Medicare Advantage, it can be a good idea to review your plan because Medicare Supplement premiums and plans also can change. However, be advised that switching Medicare Supplement policies could require you to submit to a medical underwriting process that could result in a higher rate or denial based on its findings. (A Medicare BackOffice Licensed Insurance Agent can help explain if or how this could impact you.)
Why is an annual review of my Medicare Part D Prescription Drug coverage especially important each year?
If you have new medications, have switched medications or your insurance carrier changes its drug formulary, your costs could skyrocket if you don't carefully review your current plan. And switching to a plan because you can save on the monthly premium could be costly, too. The plans with the lowest premiums are not always the better financial choice. The cost of one month's worth of one drug that's not on your plan's formulary could exceed an entire year's worth of your monthly premiums. Watch this short video to understand the importance of comparing drug plans.
I've heard some Medicare enrollees could see a 52% increase in their Medicare Part B premiums and also their Part B deductibles starting in January 2016. Am I affected?
The increased Medicare Part B expenses won't affect everyone and remain uncertain until an October pricing announcement. (Part B covers doctor visits and other types of outpatient care.)
If you have your Medicare Part B premium deducted from Social Security automatically, you are protected from this projected premium increase. This is roughly 70% of Medicare beneficiaries.
The remaining 30%, however, would pay a higher premium based on the projection that there will be no Social Security cost-of-living adjustment, according to the Washington Post. That 30% includes anyone who enrolls in Part B for the first time in 2016; enrollees who pay their Medicare Part B premium directly to Medicare (including some federal retirees); and enrollees who pay an income-related higher premium.
The Wall Street Journal reports that the largest single group of people affected are the 3.1 million participants subject to higher Part B premiums because their incomes are above $85,000 (or $170,000 for couples). Within this group, the trustees projected that single individuals earning up to $107,000 (and couples earning up to $214,000) would have their 2016 monthly premiums rise from $146.90 a person to $223 in 2016.